5 Helpful Tips for Buyers in a Competitive Real Estate Market
If you were searching for a home in the Madison area at any point in 2017, you may have noticed how competitive the real estate market was for buyers. With the high number of people looking to buy in our area and the lack of people wanting to sell, it wasn't unheard of for some listings to receive more than 10 offers from different buyers. Without knowing what it takes to stand out when writing an offer on a home, the home buying process can seem intimidating, to say the least.
Dan Chin, from Dan Chin Homes recently had a chance to participate in a real estate panel discussion with local lenders and mortgage brokers put on by the Wisconsin Mortgage Bankers Association (WMBA), along with several other successful Realtors from the Madison area. Topics discussed included how buyers can make their offers stand out, whether or not pre-approval was required, as well as tips for millennial buyers. Out of all this useful information we compiled a list of what we thought were the 5 most helpful tips for buyers in a competitive real estate market.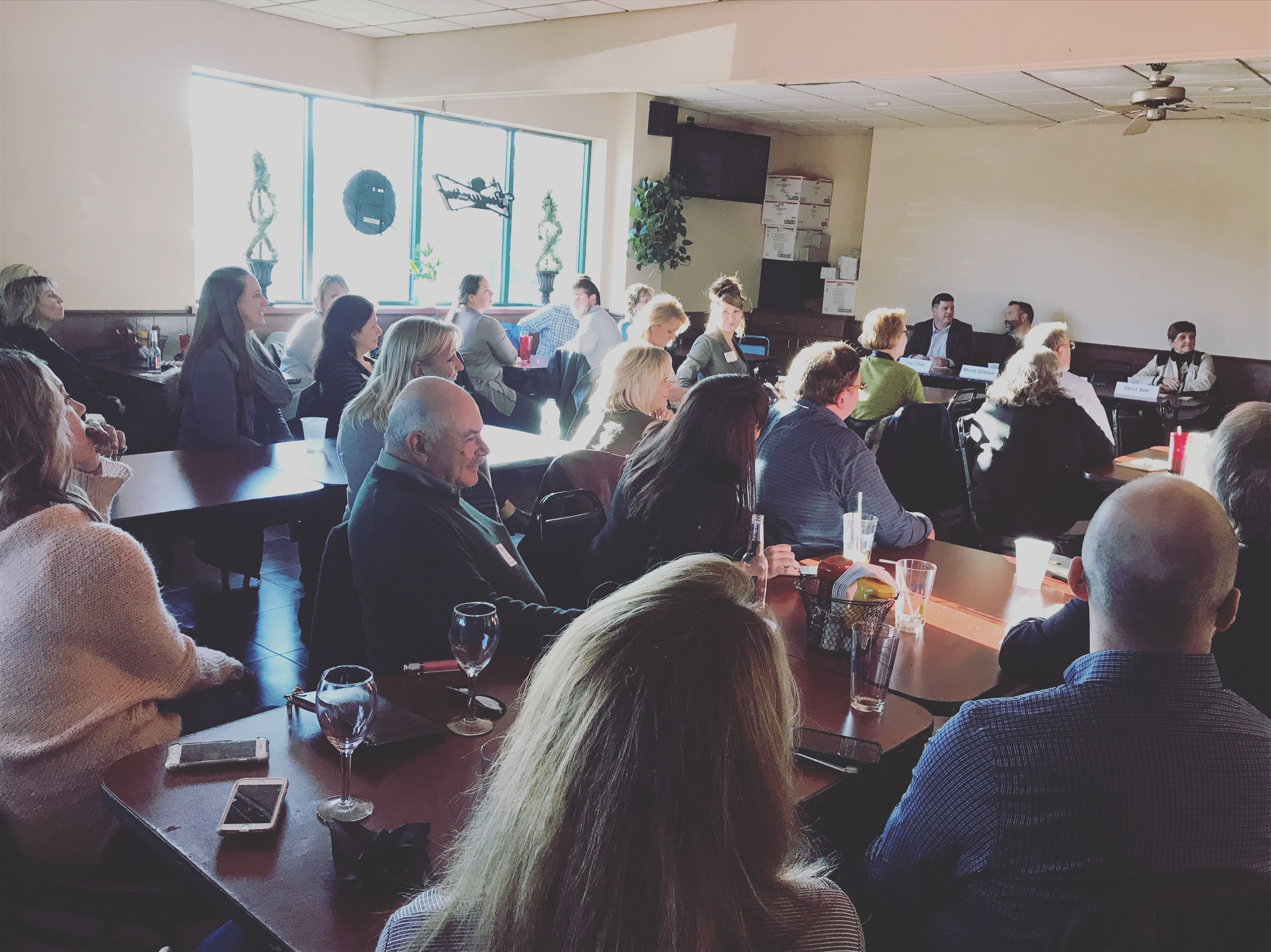 1. Pre-Approval over Pre-Qualification
A common question that we get from buyers is if it helps to be pre-approved from a lender before beginning the home search, and the answer is always yes. There is, however a difference between "Pre-Approval" and "Pre-Qualification", and one definitely has more merit over the other.
PRE-APPROVAL VS. PRE-QUALIFICATION
Pre-Qualification is the first step in the mortgage process, and consists of a lender looking over your income, assets, and any debt you may have to give you an idea of the mortgage amount you might qualify for. There is typically no cost involved in a pre-qualification and they can often be done over the internet or on the phone. A pre-qualification doesn't include a detailed look at your credit history and doesn't necessarily determine whether or not you should purchase a home. Any amount that you get pre-qualified for could change in the pre-approval process, and Realtors are very much aware of this.
Pre-Approval is when you provide your lender with everything they need to conduct an in-depth report on your financial background and credit history. After the credit check and financial background check has been completed your lender will be able to tell you the actual amount for which you are approved, and the interest rate you will be charged. An offer on a home from a buyer who is pre-approved will hold more merit with the listing agent and the seller, than an offer from someone who is only pre-qualified.
2. Shop Local
You can get almost anything on the internet these days, from groceries, to eyeglasses, to a therapist. The same applies for mortgage brokers and lenders, but while it may seem tempting to apply for a loan online from a company like QuickenLoans or LendingTree, we urge you to first consider a sit-down meeting with a real person, preferably someone local. Experienced agents know which lenders are easier to work with and which ones you may want to avoid. Big box lenders like QuickenLoans and LendingTree tend to fall under the latter category, and are not known for their ideal customer service or customer-centric values. If you write an offer on a home with one of these online lenders in your corner and you happen to be in competition with other offers, an agent is always going to prefer working with a local lender they can actually call and speak to when an issue arises if possible.
3. Educate Yourself
In a competitive real estate market it can be easy to make rash decisions and write offers on homes outside your budget just because you're afraid of someone else getting the home first. The best way to avoid this is to limit your home search to only the homes within your price range. Make sure to do your research and find out what homes are selling for in your area and what comes with them. Understand exactly what your money can buy, and be realistic about your expectations. Figure out what you are comfortable paying each month, and work backwards from there. Once you know what you can afford, you can begin to look for homes in that price range. You may need to sacrifice the granite counters and designer lighting in order to fit within your budget, but that's okay. It's your home now, and you can improve it any way you like down the road!
4. Find a Good Agent
Just like agents take the lender you're working with into account when comparing offers, they absolutely look at the real estate agent you're working with as well. The reputation of the agent you're working with definitely makes a difference in a competitive real estate market. Make sure you do your research before choosing who to work with. How many deals has this agent worked on? The more deals they have worked on, the more agents they have worked with and built relationships with. How did you come across this agent? Were they referred to you by someone you trust? It also doesn't hurt to look up the agent or the team they belong to on Zillow, or find their business page on Facebook to look at their reviews. The more happy clients the better! Not only will the listing agent trust the agent you're working with, if your agent is experienced enough they will know how to write a strong offer on a home for you.
5. Know the Seller
Is the seller of the home you want to write an offer on a For Sale By Owner (FSBO)? Do they have a strong emotional attachment to the home? Do they just want to get rid of their home and be done? It doesn't hurt to know these things when writing an offer. For example, it's common for someone selling their home FSBO to not respond well if the offer submitted to them is really wordy. They aren't a real estate agent, so they may not be familiar with an agent's terminology and it may seem intimidating to them. Does the seller have a strong emotional attachment to the home? It doesn't hurt to write what we call a "love letter". Write the seller a letter explaining to them how much you and your family would enjoy living in their home, and what you love about the home. You can even include a family photo with the letter. Additionally, make sure you are considerate when providing feedback after a showing. There are times when an agent will submit an offer that includes negative feedback about the home (about it needing work, or what they feel needs to be fixed before closing). If the seller is having a hard time letting go of the home, this behavior can only hurt your chances. Does the seller want to just get rid of the home and be done? See if you can offer them a quick closing date. Knowing who you're buying from can end up being a win-win for everyone involved.
---
While these tips will help your chances when submitting an offer, in a competitive real estate market it isn't uncommon to wait for months before the perfect home becomes available. Keep in mind that websites like Zillow and Realtor.com don't always have the most up-to-date information, and a listing could already have an accepted offer on it by the time it hits your inbox. The best way to stay on top of new listings is to have an agent do it for you. It's always a good idea to plan ahead by getting pre-approved and signing on with a reputable agent as soon as you can, that way when your dream home does hit the market you'll be ready to move quickly.
WHAT WE EXPECT TO SEE IN 2018
While we are definitely expecting to see more homes hit the market at the beginning of 2018, the rest of the year is shaping up to be similar to 2017. Our area continues to be a hot spot for new businesses and young professionals, so we can expect there to be a higher number of buyers than there is inventory of homes for sale once again. This isn't something to worry about, however. If you're prepared and you have the right people backing you, you'll be in your dream home in no time.
---
Search homes for sale in Madison, McFarland, Monona, and the rest of South Central Wiscons...
Search homes for sale in Madison, McFarland, Monona, and the rest of South Central Wiscons...