How One Change Made Eric & Kelli's Home Sale Stress-Free
Eric and Kelli had been trying to sell their home for almost 2 months, and things weren't going the way they had envisioned. They were working with a local FSBO (For Sale By Owner) company, and despite the company's promises of assistance, they were stuck doing most of the work on their own. Selling your home by yourself may seem like the easiest and most cost-effective way to do it, but unfortunately this is rarely the case. For many people selling FSBO, the stress of handling all your own showings, negotiations, photos, and online marketing can really take its toll. "We had no idea how horrible that was going to be." says Eric. "From disrupting showings that lead no where, to no feedback, to re-arranging our lives to meet with prospective buyers, to no one actually coming to see it."
Eric and Kelli are smart, and they knew this wasn't the way selling your home was supposed to go, but they were exhausted and eager to move into their new home, so they eventually received an offer and accepted it. "It wasn't close to what we were asking. Just to get it over with we agreed to negotiations.", Eric says. Unfortunately the deal was too good to be true, and the agent ended up not being honest with them about the offer. They knew they could do better, so they cancelled their contract with the FSBO company, and decided to hire their own agent.
Finding an Agent
Eric went on a McFarland Facebook Group for real estate and reached out to see if there were any agents out there willing to help them with their situation. Their home was Eric's childhood home, and built by his grandfather. They wanted to find an agent that was going to treat their home with the same level of respect and care that they had. Dan saw his post in the group and immediately reached out to him. They agreed to meet with Dan at their home so he could see it and help them come up with a good price for it.
Immediately, we could tell how unique the home was, and how important it was to Eric and Kelli. The home had gorgeous hardwood floors, and a beautifully crafted stucco exterior done by Eric's grandfather. The arched doorways throughout the home added tons of character. It was the perfect home for a young family, and was only a couple houses down from the elementary and primary school. We knew that if we were able to get potential buyers to love it the same way Eric and Kelli did, we would be able to sell it for them in no time. Dan even suggested pricing the home above what it was priced before when it was listed FSBO.
Eric and Kelli decided to enlist our help, and they even trusted Dan's judgement about the price, and decided to list the home for $6,400 more than their previous list price. It was now time for our listing and marketing team to get to work.
The Home Sale
Our professional stager Debbie came out to the home to meet with Eric and share her expertise. She gave him some tips on artwork to hang up, how to arrange their furniture, and what could help catch a buyer's eye in each room of the home. We wanted to make sure the home looked as good online as it did in person, and that you could tell how unique it was just by clicking through the photos. Eric and Kelli then started working on implementing all of Debbie's ideas.
When the home was ready, we had our professional photographer take photos and we were ready to make it Active. We made sure to generate some interest in the home before its "Go Live" date on Facebook by sharing some of the fantastic photos of it. We also made sure agents in the area knew when to expect it on the market so they could notify their buyers. Once their home went on the market our Buyer Specialist Wade got to work looking for a buyer as well.
When their home was listed FSBO, Eric and Kelli struggled with the lack of feedback they received from showings. We made sure to follow up with agents who didn't leave feedback so they could hear what buyers thought of the home. There was a lot of interest in the home and we had a lot of people come through to see it in the short time it was on the market. 11 days after the home became Active, one of Wade's buyers absolutely fell in love with the home, and decided to write an offer. The offer was solid and Kelli & Eric ended up selling their home for $4,600 more than it was previously listed at when it was listed FSBO, AND they saved 1% on commission because the buyer was represented by a Dan Chin Homes agent.
Today
Today Eric and Kelli have their second little one on the way, and they're enjoying their new home in a McFarland neighborhood surrounded by friends, and young children for their kids to play with.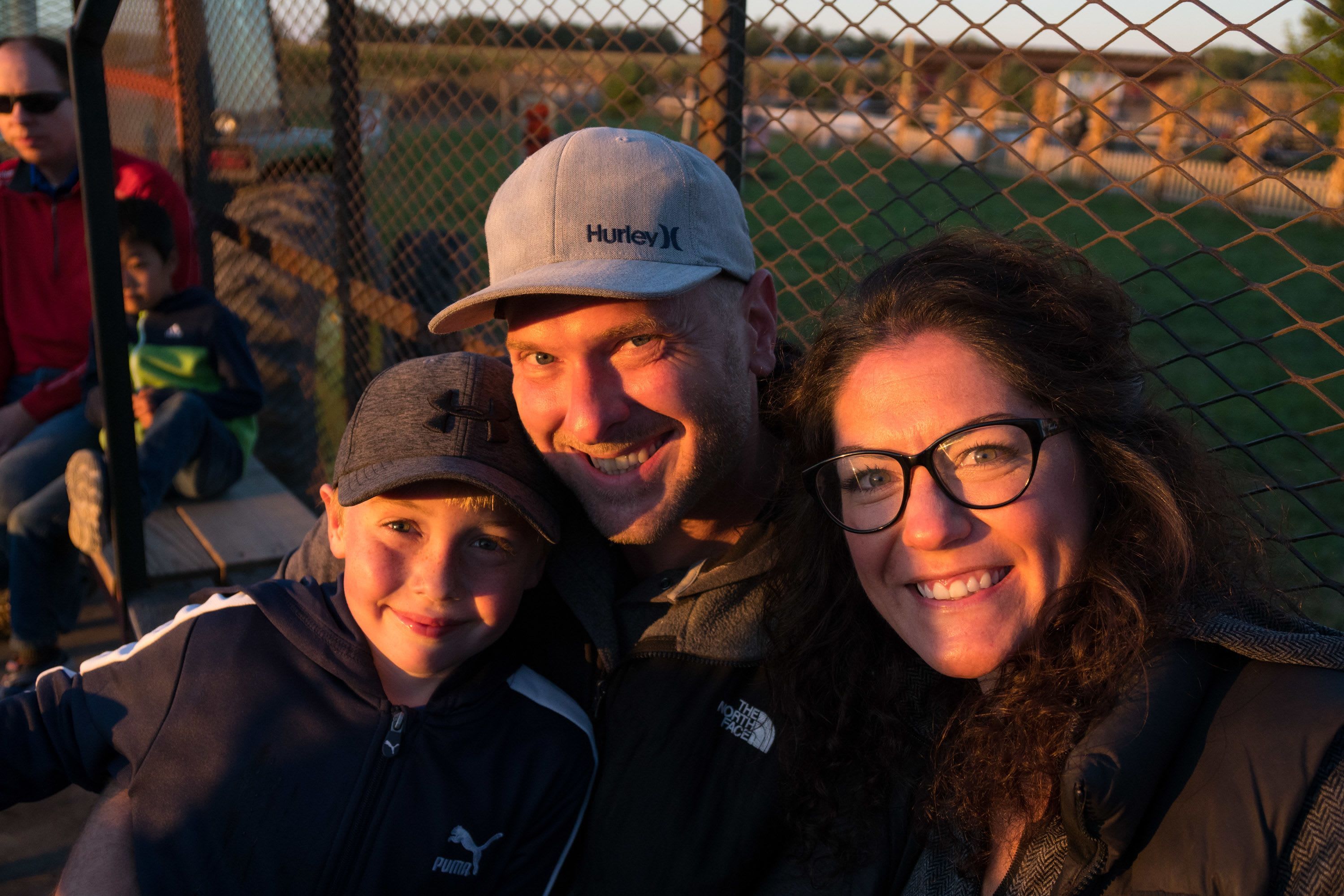 A note from Eric
We thought we could list as a FSBO - We had NO IDEA how horrible that was going to be. From disrupting showings that lead to nowhere, to no feedback, to re-arranging our lives to meet with prospective buyers, to no one actually coming to see it. Then an offer comes in, and it wasn't close to what we were asking. Just to get it over with we agreed to negotiations. A shady real estate agent shows up at our home with a cash offer, tricks us into believing we had a good deal, puts me and my family under the most stress we've ever felt, then tries to pull MORE "tricks". Finally we had enough, we canceled our FSBO and decided to get an agent.
We had heard about Dan and his team around town and got into contact with him. THANK GOODNESS for Dan and his team!!! BEST DECISION EVER!!!! Instead of looking back at the horrible memories of selling on our own, we look back at the AMAZING EXPERIENCE Dan and his team provided to us. I 100% believe that it was solely Dan and his incredibly hard working and talented support staff that sold our home! There is no way we could have felt comfortable, confident, informed, and happy without them.
From our initial meeting with Dan he was overly prepared with plans, timelines, technology, and most of all knowledge.
From his attention to detail, knowledge, and ability to LITERALLY be available through every step of the process we are all impressed and incredibly grateful.
Again, I don't understand the world of real estate, and I need to have some things explained multiple times to understand... with an uncanny patience Dan could say the same thing over again until I actually understood what was happening.
To everyone on his team THANK YOU! I know it takes a lot of people to make your system work so smoothly.
To Rebecca as well, don't think for a second that your effort wasn't appreciated, because no matter what you kept on us, kept us in line, and kept us on the right track. EXACTLY WHAT WE NEEDED! We are horrible at returning phone calls. They worked with us every step of the way.
So... from the bottom of my family's hearts, THANK YOU Dan Chin, and the Dan Chin Homes team!!
Your experience blew away any expectation we could have imagined while working with someone to sell our home.
I will only recommend Dan Chin Homes! By far the best!
- Eric and Kelli Gross, McFarland